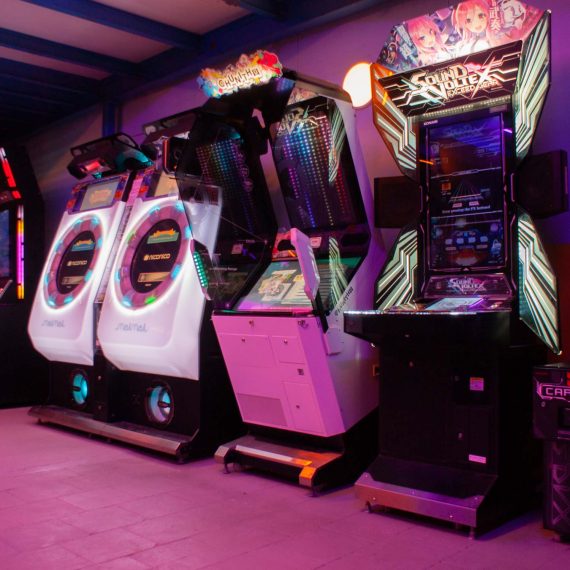 Rhythm Fever V2 (No Pizza)
Out of stock
Guaranteed safe & secure checkout
Description
Can you feel the rhythm? After a great first edition, we're getting into the groove again with the second Rhythm Fever event this March. 
Pixel Arcade will be filled to the brim with exciting games that make your head bob and your feet tap. We're working together with DDR-EXP, WoozPC and some dedicated fans to bring the best rhythm games to Den Bosch.
Keep up with the rhythm with all-time favorite arcade games like Chunithm, Sound Voltex, Maimai, IIDX and Groove Coaster. Play console classics like Guitar Hero, Donkey Konga and Osu. Get merch with exclusive designs, screenprinted on the spot by Kurtface. The music (and fun) doesn't stop!
This ticket includes:
all-day access to the Rhythm Fever event.

the option to participate in the Maimai, SDVX and Chunithm tournaments.
Saturday 25 March 2023
12:00-23:00
Pixel Arcade
Tramkade 24
5211VB 's-Hertogenbosch
There are no question found.